Granite Countertops in Sanford, NC
Get Professional Assistance Choosing Materials And Colors
Looking for a fast and accurate countertop estimate? Simply send us a sketch or blueprint of your countertop and we will quickly provide you with a no-cost accurate estimate. Our design experts can help you choose the right material and color for your project. Schedule your consultation or request an estimate today! 
High-Quality Craftsmanship

Factory Direct Prices

Highest Quality Stone

Best Value Guaranteed
Reliable Customer Service

Unique & Exclusive Colors

Lifetime Warranty

Fast Turn Around Time
Got questions, want to know pricing, or need an estimate? Fill the form below and we will contact you shortly. Or call us now at (919) 661-9116. No Obligation and No Pressure. Guaranteed!
Looking for an expert in custom fabrication and installation of granite countertops in Sanford, NC?
Stone Top Granite & Tile is your trusted expert in natural and engineered stone fabrications and installations. Our team of experienced craftsmen will sit down with you for a free consultation to discuss what your project needs, and to plan the process of your Sanford Countertops fabrication and installation.
Before we get started, we will help you choose the most suitable granite slab for your countertops. What might have started out as a remodeling dream, will now come to life before your eyes!
Imagine how you want your Granite Countertops to look, and let us do the rest!
Stone Top Granite & Tile has been working hard to create dream homes for our clients in NC. Our team will design your custom countertops using your choice of granite slab, or any other natural and engineered slab of your choice.
We feature a full range of products and services that will be a lifelong investment to increase the value of your home and improve the quality of your life. Stop by our showroom to behold the biggest granite countertops collection in NC.
Our Granite Countertops fabrication and installation services feature:
–          Granite Kitchen Countertop Fabrications and Installations
–          Custom Bathroom Vanities
–          Bathtub Surround Installations
–          Backsplashes
Investing in granite is a brilliant idea, especially at this period when stock markets are unpredictable. Rest assured your granite countertops in Sanford, NC will be professionally fabricated and installed to stand the test of time.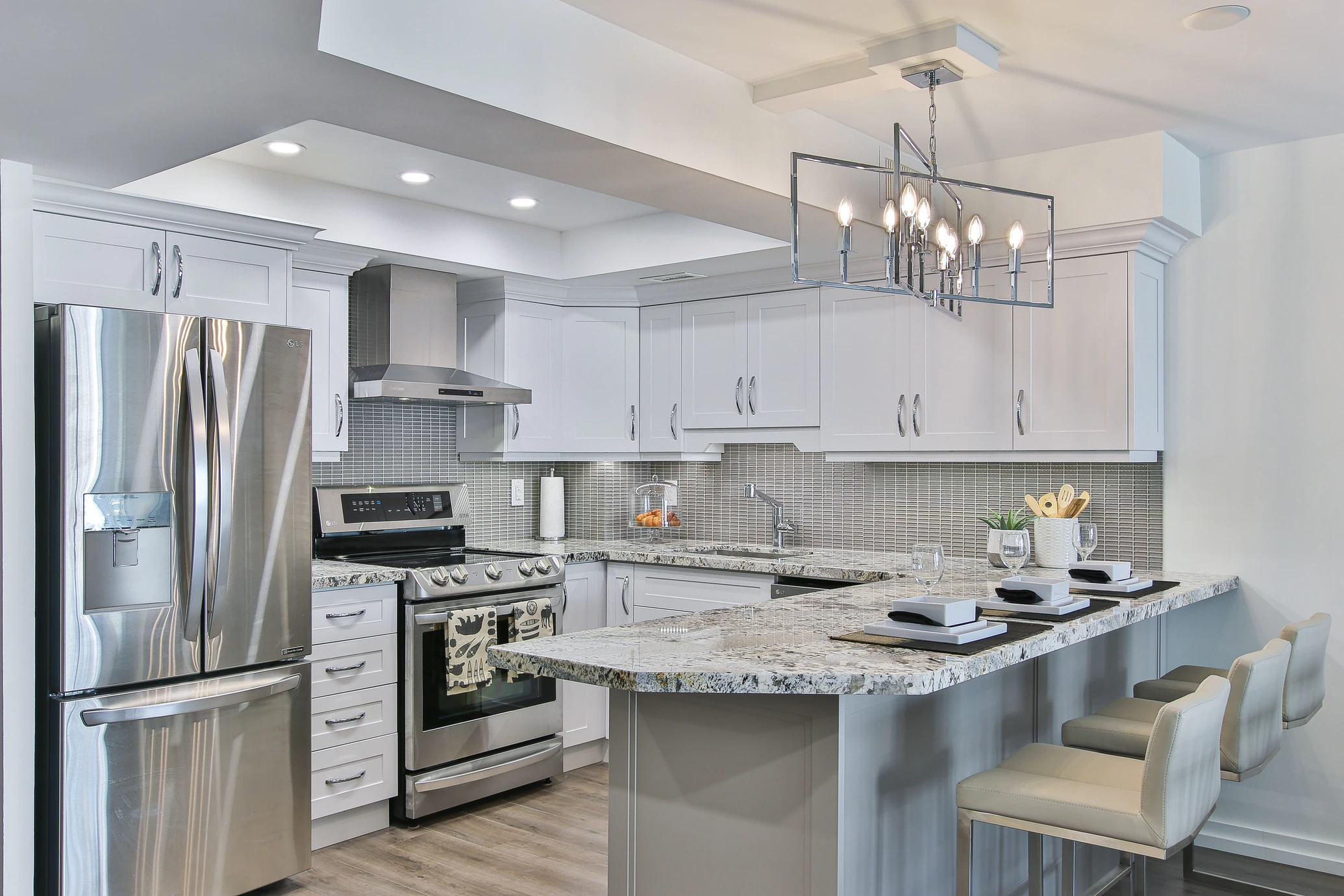 Why Invest in Sanford Granite Countertops?
Our Granite Countertops are Aesthetically Pleasing
–          They will be a Great, Long Term Investment For Your Home in Sanford
–          You get a Durability Guarantee
–          Your Granite Countertops will be Resistant to Damage
–          You will have Low Maintenance Countertops
–          Your Countertops will be Easy to Clean From viruses and bacteria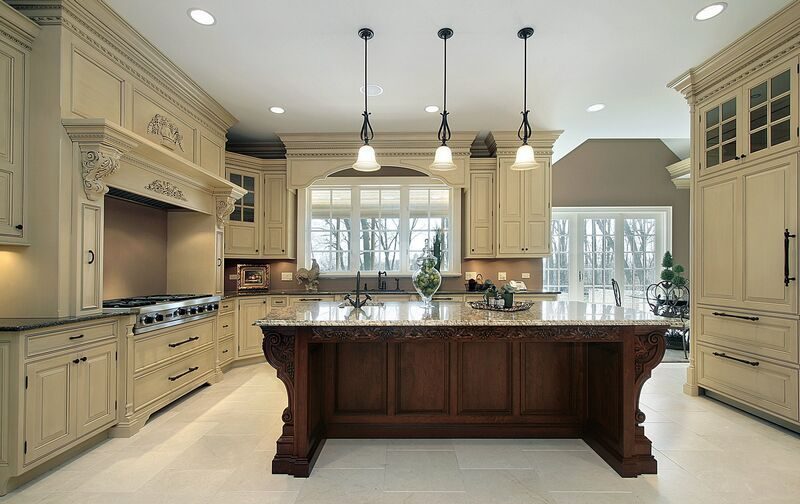 Fabrication of Sanford Granite Countertops For Residential Projects
You can rest assured you're in safe hands with our expert fabrication team, which has enough experience in the fabrication and installation of Granite Countertops in Sanford. Stone Top Granite & Tile is the premier countertops installer, Serving the Greater Triangle and Coastal Areas for Over 15 years.
We provide the complete package. Whether yours is a single project that you are focusing on right now, or if you already have a designer or an architect, we will still work closely with them to ensure we fully understand your ideas and to help get the most suitable materials for your Granite Countertops project
You can browse through our website to see our range of natural and engineered stone, or opt to purchase a countertop remnant directly in-store, especially if you are looking for a large sample or just a small piece of countertop for a small installation area.
If you need Granite Countertops in Sanford, Stone Top Granite & Tile will deliver!
Do you have pending plans for a remodel in Sanford? We specialize in countertops for both new and reface surfaces. We offer fabrication and installation services to ANY potential countertop clients including other contractors, individual home owners, freelance designers and project managers.
Ready to Order your Granite Countertops? Visit our Sanford showroom today or Order Online Today!
View over 200 samples today at our showrooms in Sanford, featuring natural stone slabs and an assortment of engineered countertops. We have more than enough countertop capacity to handle any project.
At our showrooms, our staff will be happy to show you different samples as well as to offer advice, if you need it. After you've made your decision on granite countertops in Sanford, NC, we will book an in-home visit, at your convenience. We will bring your favorite selections with us, measure and provide you with a free estimate.
Ready to get started?  Get a quote for your project today and one of our consultants will be in touch with you soon to discuss your Granite Countertops project!
Ready to start your project? Contact one of our Designers Today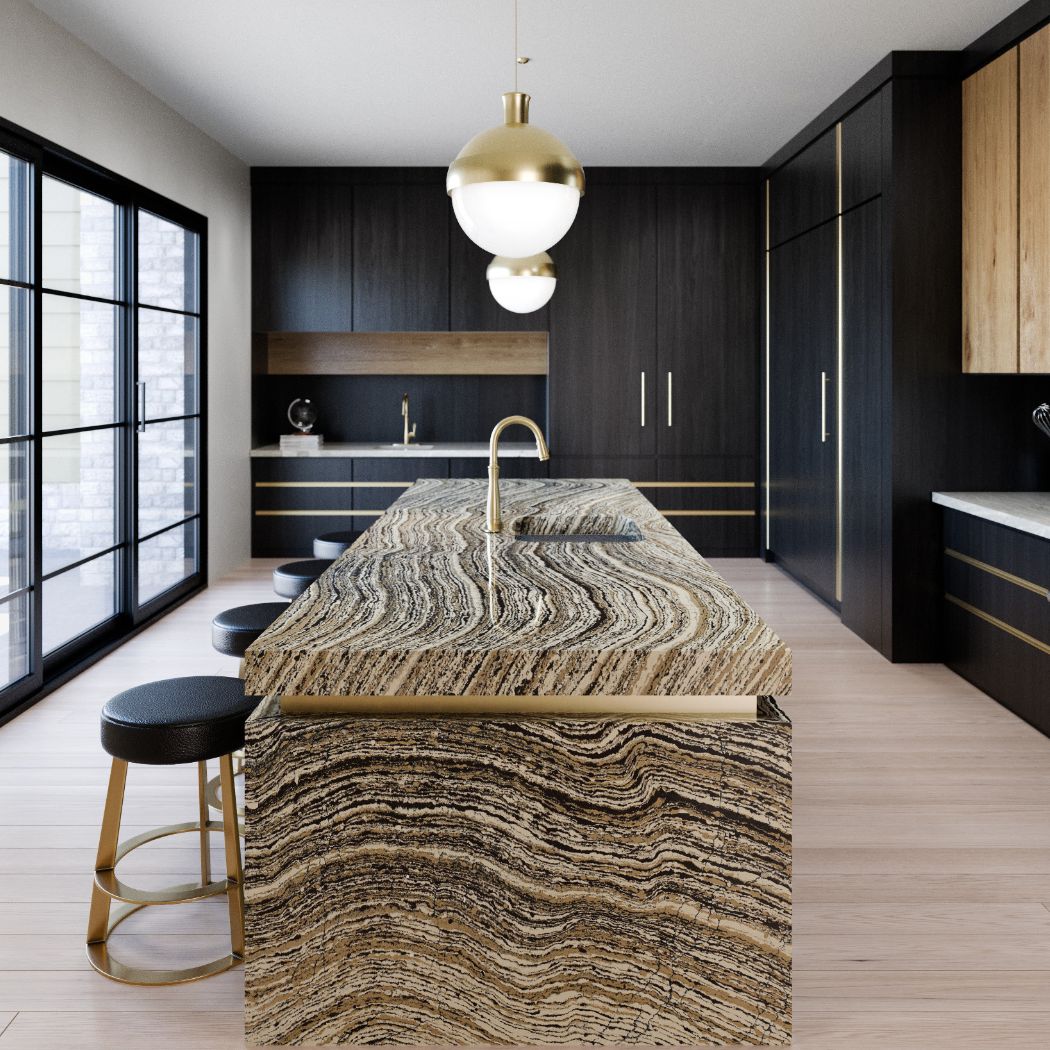 Serving Central North Carolina for Over 15 years. With our vast experience, a highly lauded team, and an extremely diverse portfolio of projects, no project is too big for us to handle with precision, quality and care. Over the years, we have solidified valuable connections which let us deal with projects more efficiently and faster. As a result, our clients get renovations that meet higher standards and are completed with unbeatable ease and speed. 
We take pride in having satisfied residential and commercial customers who continue to refer us to their families and friends.
Ready to start your project? Contact one of our designers and talk about your project today!