Get Professional Assistance Choosing Materials And Colors
Looking for a fast and accurate countertop estimate? Simply send us a sketch or blueprint of your countertop and we will quickly provide you with a no-cost accurate estimate. Our design experts can help you choose the right material and color for your project. Schedule your consultation or request an estimate today! 
High-Quality Craftsmanship

Factory Direct Prices

Highest Quality Stone

Best Value Guaranteed
Reliable Customer Service

Unique & Exclusive Colors

Lifetime Warranty

Fast Turn Around Time
Got questions, want to know pricing, or need an estimate? Fill the form below and we will contact you shortly. Or call us now at (919) 661-9116. No Obligation and No Pressure. Guaranteed!
Fabrication & Installation of Quartz Countertops in Raleigh, NC
Looking to refresh your properties' aesthetic and value with new Quartz Countertops in Raleigh, NC? Quartz countertops can completely transform the look and style of any room. Stone Top Granite & Tile is proud to provide the residents of Raleigh with a hands-on approach to the selection, fabrication, and installation of custom countertops within your properties.
We provide top of the line fabrication and installation of Quartz Countertops in North Carolina, for private and commercial customers. With a real focus on customer satisfaction, you can rely on Stone Top Granite & Tile for your next remodel, or new project.
Our specialty is in custom fabrication and installation of indoor and outdoor countertops. Start making your dream kitchen a reality with Quartz Countertops in Raleigh, NC at Factory Direct Prices from Stone Top.
What are Quartz Countertops in Raleigh, NC?
You have a vision for your new bathroom or kitchen design, and you shouldn't have to sacrifice that vision just to stay within budget. Stone Top Granite & Tile offers reasonable pricing, because we buy our slabs directly from the manufacturer. This allows us to pass on the savings to our customers by offering them with Factory direct prices.
Your home should be a space for relaxing and getting ready for your day, not stressing over cramped countertop space and outdated design. If you want to upgrade your home without spending money on a full remodel, why not start with your countertops?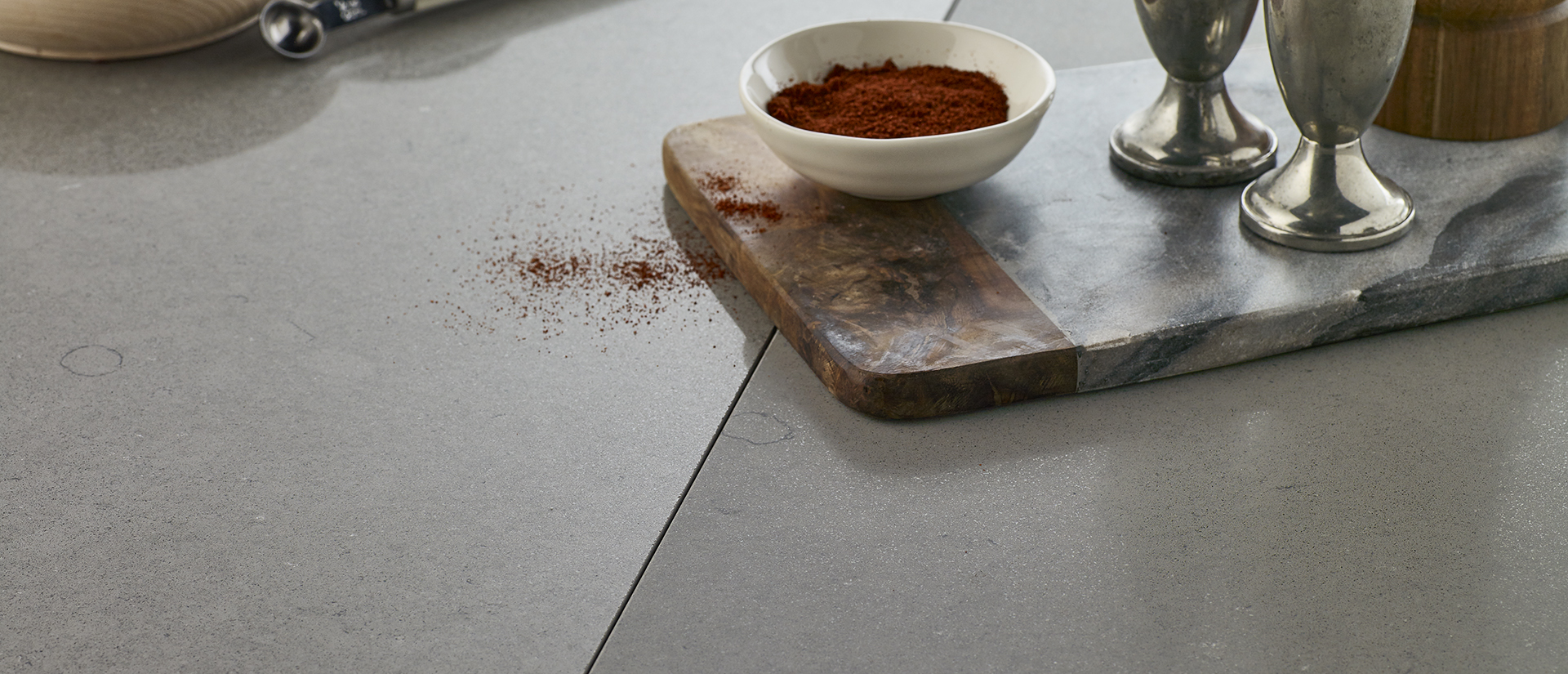 What makes our Quartz Countertops so special?
While quartz is a natural stone, quartz countertops are a manmade blend of stone and durable polymers. This unique fusion makes Quartz Countertops in Raleigh, NC from Stone Top granite & Tile an excellent choice for your home. You should consider Quartz Countertops in Raleigh because:
–          They don't need to be resealed to maintain a smooth surface
–          They come in a wide range of colors and designs
–          They're nonporous and low maintenance
Why hire Stone Top Granite & Tile For the Fabrication and Installation of your Quartz Countertops in Raleigh
Stone Top Granite & Tile is a premier, family-owned business. We are a household name in the Construction Industry, thanks to our award-winning customer service. We have been trusted with some of the most exquisite, multi-million property development projects in North Carolina.
We understand that premium natural and engineered stone products need to be backed by amazing customer service. After all, this is your vision and you deserve experts who will make your home look stunning!
Fabricators of Quartz Countertops in Raleigh, NC
Prior to templating, we inspect each slab carefully, identifying any areas unacceptable to the customer, or areas that are more severe than the normal characteristics of a quartz slab. Our quartz countertops fabricator will mark those areas and work to avoid those during templating, while balancing the effort to minimize waste and therefore cost.
Installation of Raleigh Quartz Countertops
Stone Top Granite & Tile is a licensed and insured countertop installation company that has been servicing the North Carolina area for decades now! We are adept in our services and have dynamically diversified ourselves in our tools and techniques. We make sure that you rejoice from our professional installations of Quartz Countertops in Raleigh, NC, which will ensure flawless installations!
We aim to create an awe-inspiring ambiance for your interiors through our seamless and diligent quartz countertops installation services. That is why our services are accompanied by a professional quartz countertops installer as well as many competitive perks that we offer to our customers for hiring our services. 
Ready to start your project? Contact one of our Designers Today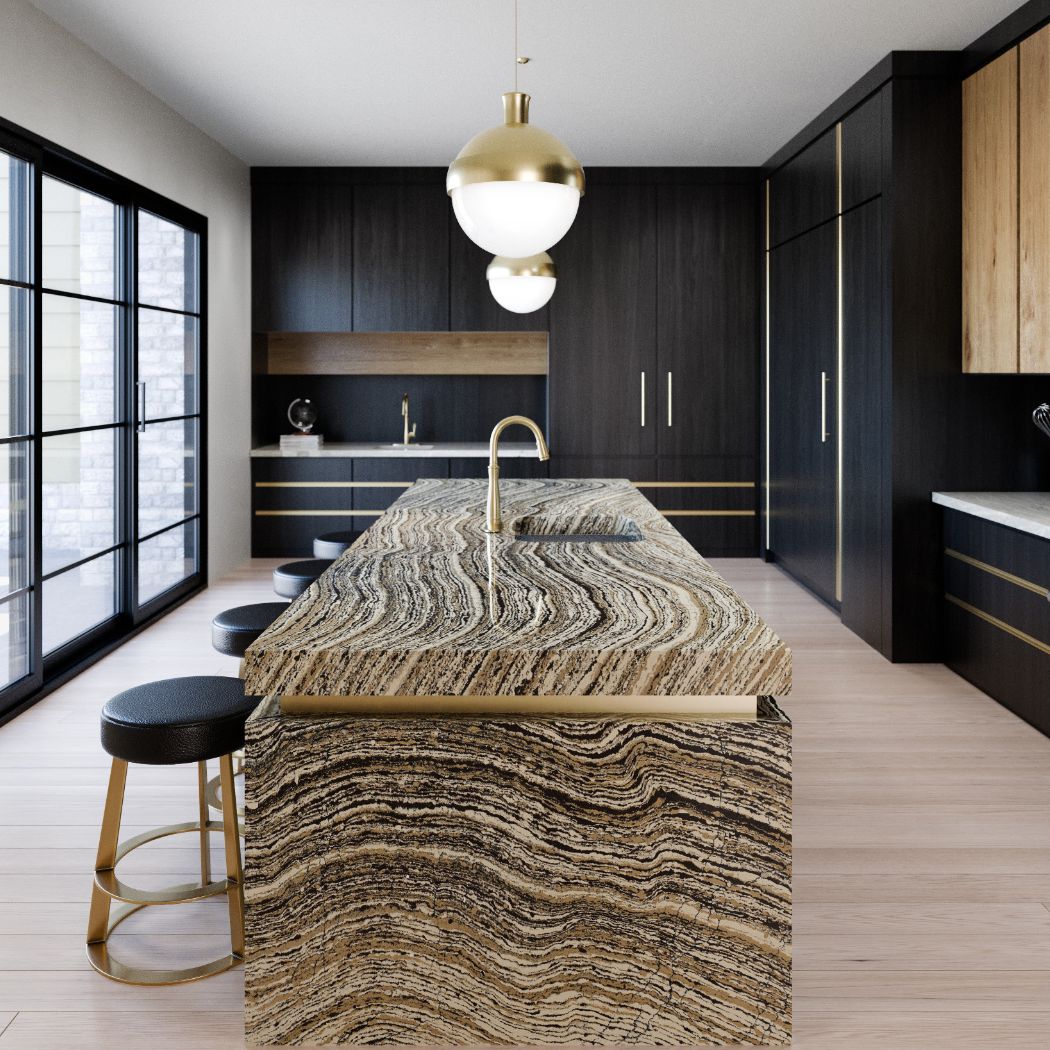 Serving Central North Carolina for Over 15 years. With our vast experience, a highly lauded team, and an extremely diverse portfolio of projects, no project is too big for us to handle with precision, quality and care. Over the years, we have solidified valuable connections which let us deal with projects more efficiently and faster. As a result, our clients get renovations that meet higher standards and are completed with unbeatable ease and speed. 
We take pride in having satisfied residential and commercial customers who continue to refer us to their families and friends.
Ready to start your project? Contact one of our designers and talk about your project today!