Stone Top Granite & Tile is a full service company providing Natural Stone (Marble & Granite), Quartz, Solid Surfaces, Recycled Glass Surfaces among others to customers in Sanford, and all around North Carolina. Unlike other countertop companies in the region, we do our own fabrications and installations, controlling the entire process from stone selection down to installation.
We also stock hard-to-find granite slabs so that our customers can stop wasting time driving from store to store.
We specialize in the fabrication and installation of Granite Countertops in Sanford, NC for new homes, businesses, commercial buildings, hotels, spas and much more at Factory direct prices. Whether you are an investor looking to increase the value of your home or business, or a homeowner unsatisfied with the look of your home, we are always at your service for all commercial and residential needs.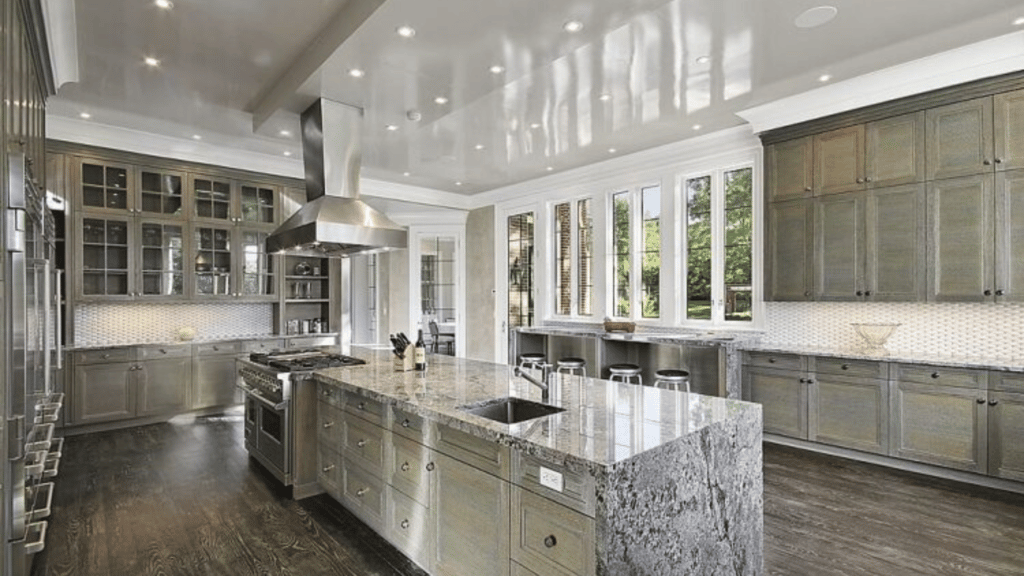 Granite Countertops Contractor NC                              
At Stone Top, we have an elite team of fabricators and installers with decades of experience in the stone industry. Through working with multiple businesses in NC that focus on pushing products as fast as possible with very little regard to quality we learned we wanted to be different.
Our goal was to create a shop that would focus on keen attention to detail & high quality workmanship. So that's exactly what we did! We work on various projects from kitchen and bathroom countertops to shower panels and backsplashes all with the mission of making your home look beautiful.
We are also very selective on the material we use and only work with top-notch stones—hence our bias for high quality Granite Countertops.
What are the Benefits of working with us?
One of the best advantages hiring Stone Top for Granite Countertops in Sanford, NC is that we will make your countertops as low maintenance as possible. We will make sure that joints are as invisible as possible after the countertop installation which means no gaps, stopping areas where water can collect and bacteria can form, keeping your surfaces easy to clean.
Since all of our granite countertops are imported in a sheet for fabrication, we can cast, mound and adjust them into a variety of shapes. This offers versatility and flexibility. We make sure that the shape of your Granite Countertops is designed to suit your precise requirements without diluting the aesthetic appeal and ensuring functionality and versatility remain paramount.
Choose the perfect Granite Slab for your Countertops projects in Sanford from our vast range of countertop selection.
We offer a professional but friendly service on a one on one basis. We are always on hand to advise you at every stage of your project, whether it be color contrasts, design capabilities or even edge profiles we will ensure you receive your dream creation.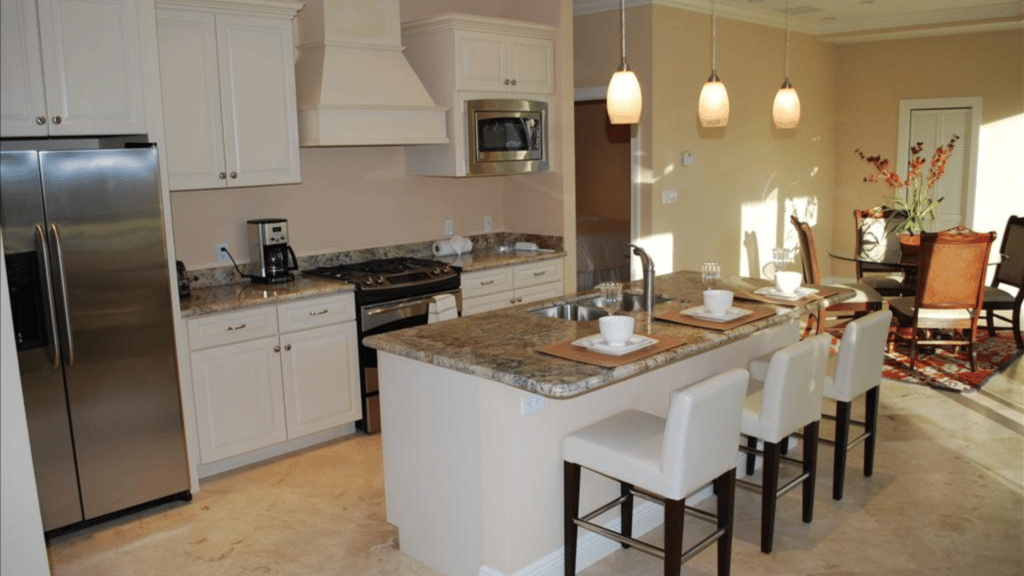 Fabricators of Granite Countertops NC
If you want to buy Granite Countertops in Sanford, the best way to get them is directly from your trusted fabricator. We take the raw granite slabs, cut and polish them into countertops. We try as much as possible to have a few middle-men as possible when importing our countertops, so that we can make our countertops as affordable as possible.
Granite Countertops require an experienced fabricator and installer to work with them. Our skilled craftsmen have experience fabricating all types of Granite Countertops. This gives us an edge over competitors.
Installation of Granite Countertops
As a Sanford Granite Countertops installer, Stone Top has a special process to ensure that your countertops are installed the correct way. Making them more durable and preventing any future cracking or installation problems that other companies may have.
If you want a professional Granite Countertops Installer, then there is no better company that can help you select the best material, fabricate, and install your granite countertops with the highest standards, other than Stone Top Granite & Tile.
Come to our showroom in Sanford and get help from real consultants who know everything there is to know about Granite Countertops in Sanford, NC.