Factory Direct Bathroom Countertops in Sanford, NC
Get Professional Assistance Choosing Materials And Colors
Looking for a fast and accurate countertop estimate? Simply send us a sketch or blueprint of your countertop and we will quickly provide you with a no-cost accurate estimate. Our design experts can help you choose the right material and color for your project. Schedule your consultation or request an estimate today! 
High-Quality Craftsmanship

Factory Direct Prices

Highest Quality Stone

Best Value Guaranteed
Reliable Customer Service

Unique & Exclusive Colors

Lifetime Warranty

Fast Turn Around Time
Got questions, want to know pricing, or need an estimate? Fill the form below and we will contact you shortly. Or call us now at (919) 661-9116. No Obligation and No Pressure. Guaranteed!
Stone Top Granite & Tile has become the most preferred natural and quartz bathroom countertops fabricator and installer in NC.
We have a commitment to serve and build long-lasting relationships with our esteemed customers, a virtue that makes us strive to produce high-quality results in every project.
At Stone Top Granite &     Tile, we understand that every home will not have a remodeling project without a serious cause for it. It is also our belief that every bathroom countertops installation project should be focused on transforming your home.
We will, therefore, ensure all our customer's expectations are met.
Our services are not just limited to the supply of factory direct bathroom countertops. We also service everything from kitchen sinks to bathroom vanities. For every product and service we offer, comes a reliable customer service, a fast turnaround time, and lifetime warranties on all our installations.
Our team is made up of skilled professionals who are always ready to embrace and work with you in the process of home improvement. Our price quotations are based on factory-direct prices, making us the most affordable contractor serving the Greater Triangle and Coastal Areas.
How we handle Bathroom Countertops Projects in Sanford
Stone Top Granite & Tile will work closely with you through every step of the process from the conception of your bathroom countertops project to the installation and finally the finish. Give us a chance to show you various countertop surfacing options, give you a review of the color options available, and envision with you the possibilities of the project outcome.
Stone Top Granite & Tile serves the Greater Triangle and Coastal Areas of NC with professional natural stone and quartz fabrication and installation services. Our bathroom countertops fabrication and installation services will leave you satisfied and happy.
We also have an expert bathroom countertop fabricator who is in charge of cutting the stone into proportional sizes, to design edges that will give your bathroom countertops a unique appeal. When you are working with a factory direct bathroom countertops fabricator in NC, ordering for a customized slab that is suitable for your living space is a great decision.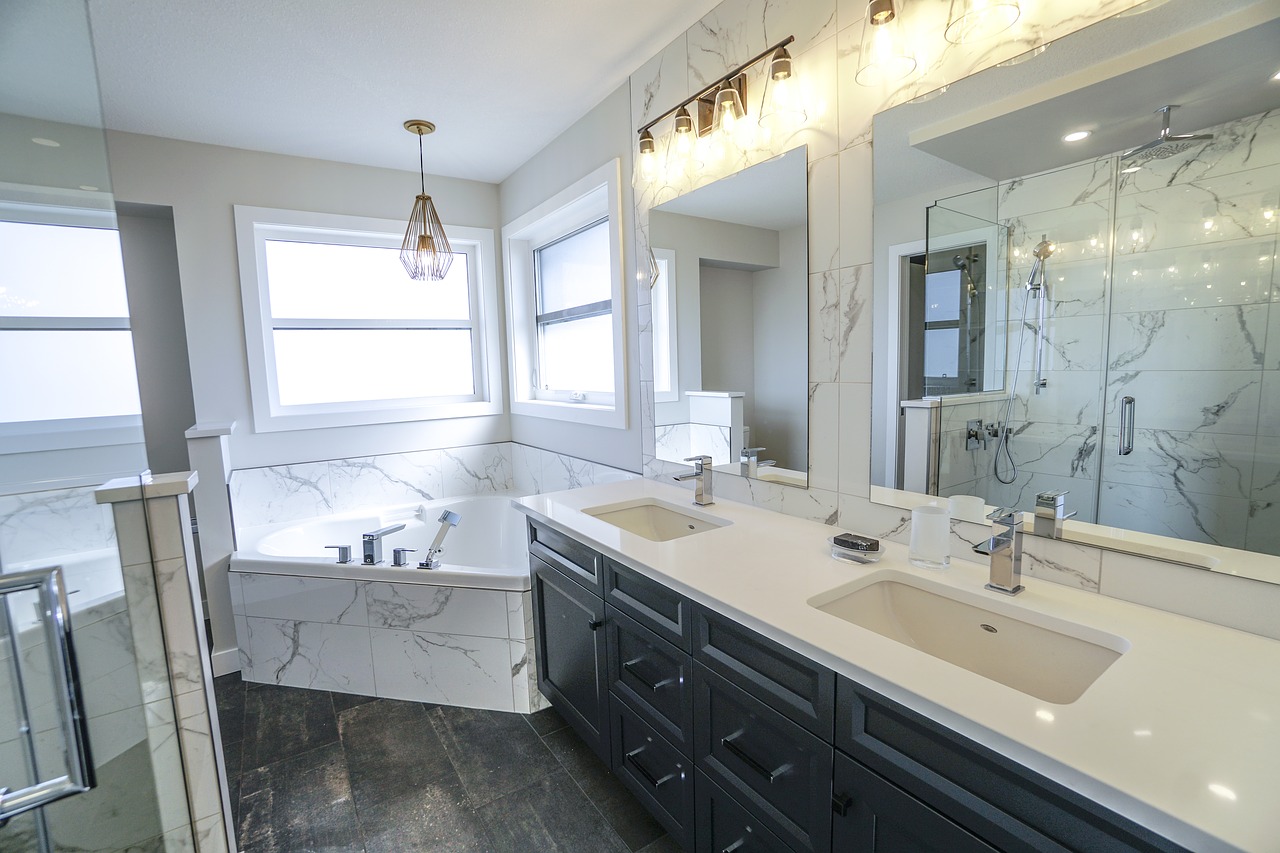 Benefits of working with Stone Top Granite & Tile
Are you looking for custom, vintage, or even all-natural bathroom countertops in Sanford? Stone Top Granite & Tile will work on any project that requires the use of natural stone or quartz.
Most of our clients prefer granite or marble for their bathroom countertops. These two materials are known for their durability and beauty. The two are also available in a wide array of color options, not to mention a grain pattern that is unique in each slab. This is a top-selling point for customers who are looking for a sophisticated look in their bathroom that cannot be found anywhere else.
Choose any of our natural stone materials for your bathroom countertops and let us fabricate it to design the edges of your choice. We have a skilled installer who is in charge of handling the installation process so that everything goes as planned with fast turnaround time.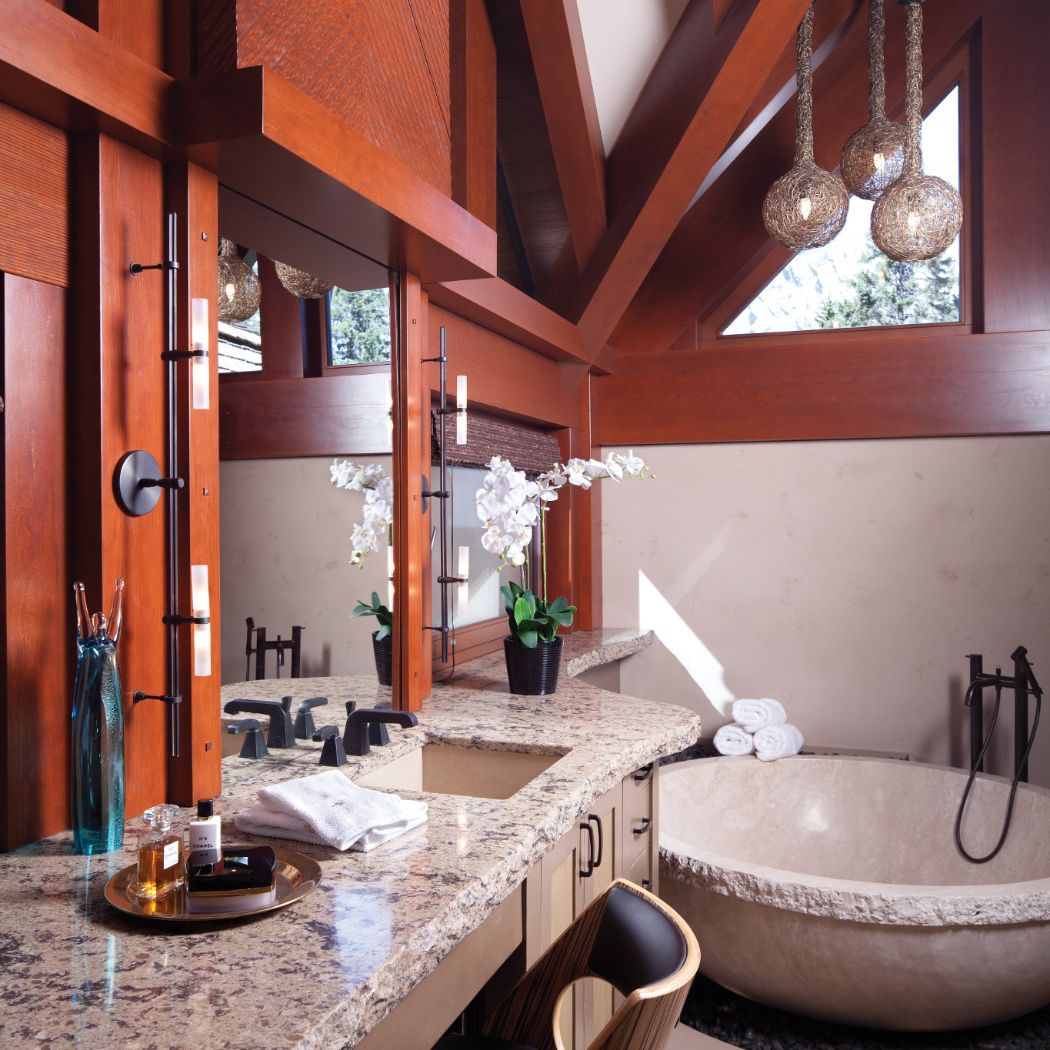 Our Fabricators
If you are thinking of remodeling your bathroom, the bathroom vanity will be an ideal area for a marble or granite piece with a custom fabricated edge design. A high-quality stone fabrication requires keen attention to detail, right from templating, the layout, stone cutting, and finish. Stone Top Granite & Tile is made up of a team of experts who are professionally skilled in the art of manipulating a block of natural stone into a beautiful and classic end product. We have high-quality craftsmanship, which has seen us become the successful factory direct bathroom countertops supplier we are today.
Our Installers
For every finished installation project in Sanford, you will have our skilled bathroom countertop installer to thank for it. We aim always to deliver high quality inspired designs for our customers, with a guarantee of quality, even in the years to come. Because we respect your living space, our crew will always clean up the working site after the job is complete and use mats to step on.
Ready to start your project? Contact one of our Designers Today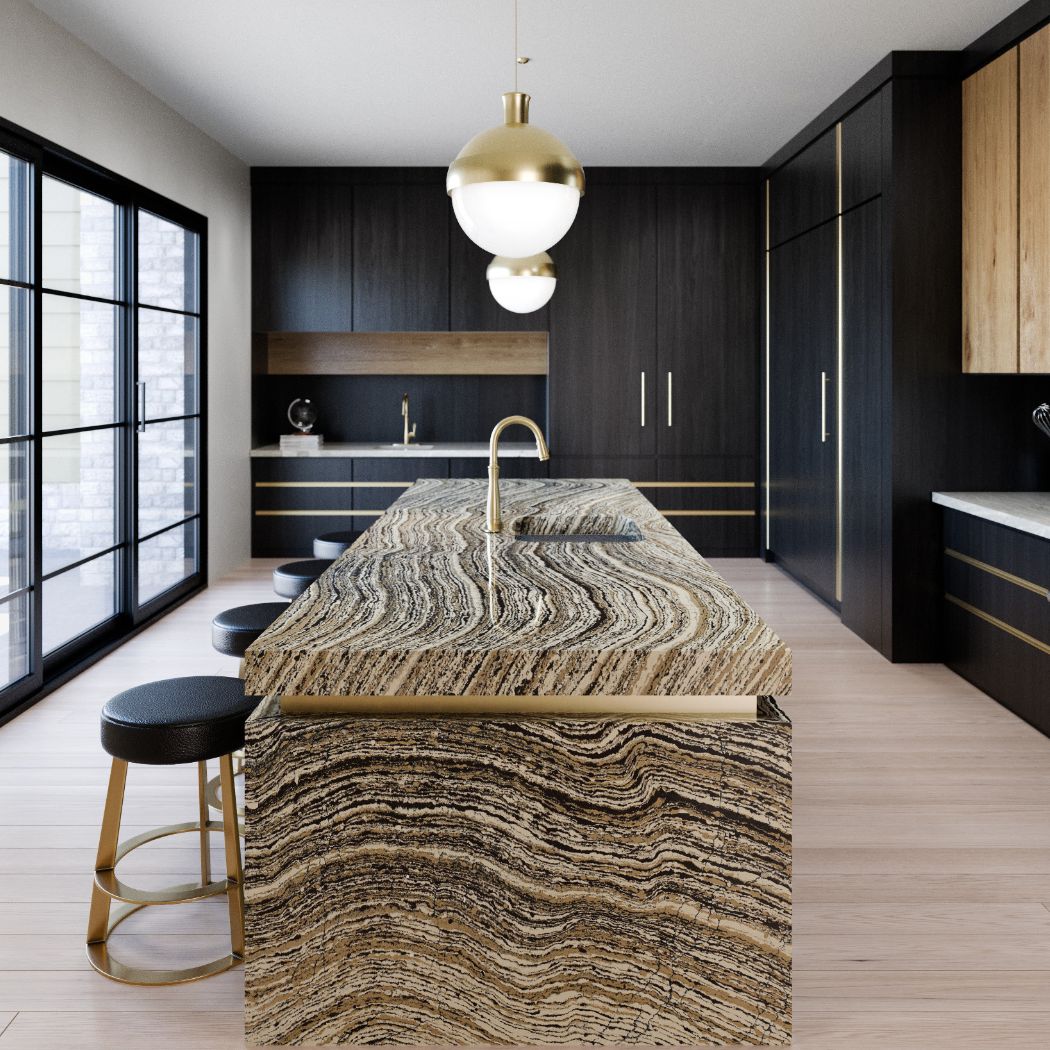 Serving Central North Carolina for Over 15 years. With our vast experience, a highly lauded team, and an extremely diverse portfolio of projects, no project is too big for us to handle with precision, quality and care. Over the years, we have solidified valuable connections which let us deal with projects more efficiently and faster. As a result, our clients get renovations that meet higher standards and are completed with unbeatable ease and speed. 
We take pride in having satisfied residential and commercial customers who continue to refer us to their families and friends.
Ready to start your project? Contact one of our designers and talk about your project today!