Kitchen components are available in a variety of styles and colors and are quite versatile when it comes to home decor, especially if you want to shop for cabinets or countertop that match your kitchen's style. As always, decor is all about personal preference, and there are no right or wrong answers, but here are some kitchen redesigning tips to get you going.
Keep your new kitchen color scheme simple                 
When you have granite or marble material for your new kitchen countertops, you likely want them to be the centerpiece of your kitchen. You're going to get the best results by keeping your color schemes relatively simple. It's a bit like being a painter in a three-dimensional space: Using every color in the box is great for a children's book, but you generally want to choose your color range and stick to it. Again, decor is all about personal preference. The most important thing is that you like the way your home looks with granite or marble countertops.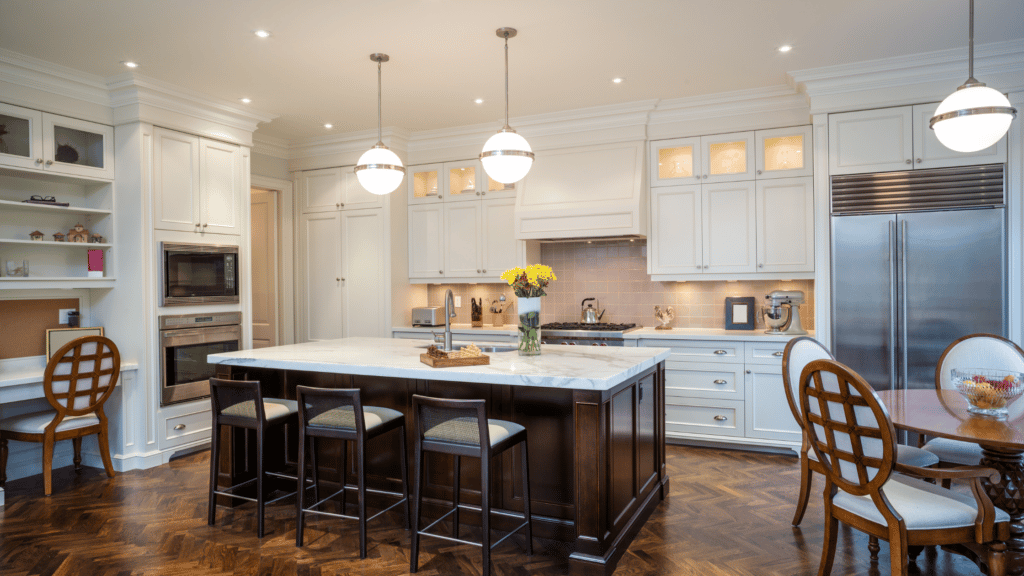 Marble impression quartz for your new kitchen countertops
Marbled quartz looks just as the name suggests — like marble, it has a smooth transition between color and texture that runs throughout the stone. With this pattern, a light-color quartz slab can have a high-end feel similar to real marble.
Two-Tone Kitchen designs
Nothing modernizes a kitchen like two-tone features such as cabinetry, and of course countertops.
Harmonious decor
If your home has an open plan, make sure that the countertops work with other finishes, colors and fabrics within the same open space. Always be sure to look at stone samples in the actual kitchen itself. As with paint, light can cause the color of natural stone to vary greatly, so you'll want to look at it in its intended environment
The best kitchen redesigning tips you'll ever hear from anyone is not to sacrifice a surface you love because you're afraid it won't last. All countertops perform, and you should feel okay using marble or quartz, even though marks might develop over time. For people who know they won't enjoy anything less than a bulletproof surface, experts highly recommend granite countertops.
Order your kitchen countertops after the cabinets are in
Measure your installed base cabinets to determine the countertop dimensions—don't use the ones on your plans. The row of cabinets may have a different dimension after installation due to out-of-square walls.
Place a carpenter's square in the corner over the end cabinet. The corner might be narrower than the rest of the wall because of layers of joint compound. Measure to the farthest point on the wall over the cabinets to avoid an ugly gap between the countertop and the wall after the new countertops are installed. You can also consult the services of Sanford countertop fabricator, if you have minimal experience in carpentry.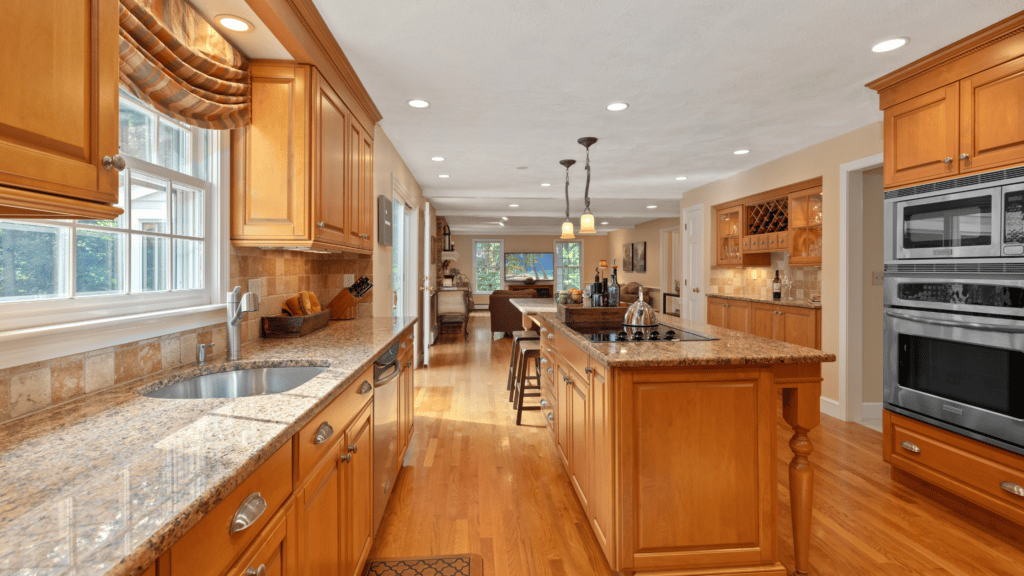 You can use different materials for countertops
You don't have to use the same material for every counter space. A durable surface such as quartz, granite or Caesarstone is great near the stove and sink where stains are more likely to occur.
If you like a more porous stone like marble, use it where spills can be minimized, like an island. When mixing countertop slabs, do try to avoid mixing two different materials with movement. Instead, talk to your Sanford Kitchen Countertop Fabricator about pairing a solid piece with one that is veined—meaning, try to pair materials like you would an outfit.
Engineered stone offers a quarried look, minus the variable veining, with a zero-maintenance, zero-worry surface. The rock-hard quartz-and-resin slabs also come in brilliant colors that you can't find in nature, such as green apple, juicy orange, and fire-engine red.
If you're stuck, talk to Stone Top Granite & Tile. We will gladly send one of our design consultants over to you to help you with more kitchen redesigning tips and make sure everything is in harmony.